The end of the year is usually very busy when everyone is trying to wrap up their work obligations before the holidays and then there is gift shopping to do. Most people tend to forget that it may be worthwhile to take care of vision appointments even with the limited time. You can save a significant amount of money and in fact gain more out of scheduling eye care appointment. Not many people know that they may have vision care insurance benefits that may allow them to get more eye care items and this allowance cannot be carried over to the coming year. You can save a significant amount of money by checking what your eye care insurance allows and how much of it is still left for the year.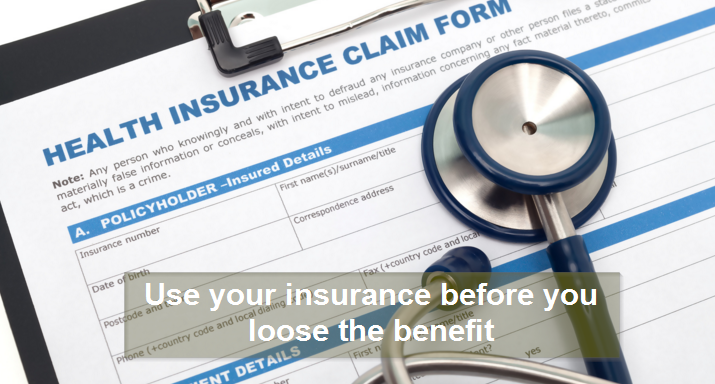 One of the main benefits is that in some cases, insurance offers no coverage until a certain amount is spent out of the pocket. If you used your insurance, there is a good chance you may have met that spending goal or are so close that you could utilize it before it resets again at the end of the year. Once the annual deductible resets, you lose any benefits you could have gained when you spent money out of your pocket.
Another thing to consider is that insurance annual maximums are rather low in some cases. If you have spent the whole year trying not to go over and now realize that you have enough allowance left to be able to get vision care that you have been needing but didn't want to use up your allowance on in case you needed for something else, now is a great opportunity for you. Use up any left over amount for 2015 to get vision care you require before it gets reset at the beginning of next year in 2016.
In some cases, you may have remaining balance in your flexible spending account that is usually established by employers. If you do not use up these Flexi account contributions, you lose it by the end of the year. There is no carry over to the upcoming year. You can use this money towards new pair of glasses, second pair of prescription glasses, eye exam or even contact lenses.
You do not know for sure if you will get the same vision coverage in the next year, so the best option for you at this point is to take advantage of what you have before it ends. It is always good to review the information about your insurance benefits and get the most of your coverage before the cost of all vision care goes up.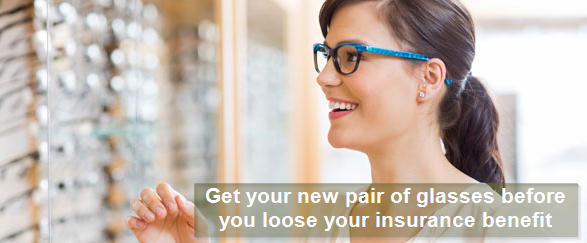 As the year is coming to an end, it will be good for you to check with your insurer to verify which benefits have been used and what is still available until the end of the year. Call us at Edmonton Vision Centre and we can help you with all your vision care needs, from Eye examination, prescription eye glasses, eye lenses, to even sun glasses. Take full advantage of your benefits before 1 January 2016.